While pregnancy is a very exciting time, it can also come with a variety of new challenges for your mind and body. What many people don't know is that there are ways to help with these things and have your pregnancy be an all around enjoyable experience. At Stonetown Chiropractic & Wellness Centre, we have numerous practitioners that can help you deal with many of the changes that you are experiencing during this very special time.
Pregnancy can bring with it a variety of musculoskeletal changes including low back pain, pelvic pain, carpal tunnel syndrome, foot pain and upper back pain. Fifty percent (50%) of women will experience low back pain during their pregnancy, 10% of which is reported as severe, but many don't seek care.
Chiropractic care can help in a variety of ways during pregnancy, and postpartum, including relief of aches and pains, improved function and mobility as well as education on how to avoid strains and pains. Women that have chiropractic care during their pregnancy experience fewer interventions during delivery and on average shorter labours.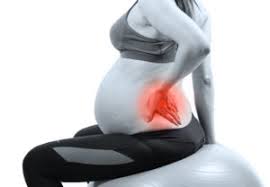 Dr. Drew is trained in Webster technique; chiropractic care aimed specifically at treating women during their pregnancy. A large part of her practice is dedicated to helping women have a comfortable and enjoyable pregnancy. (Adapted from OCA and ICPA)
---
Osteopathy is a full body approach, which allows it to address the variety of changes that occur in your body during pregnancy. Nausea, back and hip pain, decrease in energy, numbness, changes in flexibility, sleep disturbances and general discomfort are some of the changes that osteopathy can help address. Using a gentle, hands-on approach, our Osteopath can help relieve pain, promote relaxation, increase circulation and restore wellbeing allowing your body to navigate these changes more comfortably. Follow up treatments post-partum can help with recovery and finding balance again.
---
Registered massage therapy can improve overall health during pregnancy, and should be considered an important part of your prenatal care along with the regular care of a midwife or OB. In addition to relieving the typical aches and pains experienced during pregnancy, massage therapy has also been associated with better pregnancy outcomes and reduced risk of premature birth.
Massage therapy has been shown to decrease depression and anxiety as well as helping with leg and back pain during pregnancy.
Massage therapy during pregnancy, as with any condition, will depend on the needs of the individual, and should be discussed with your Registered Massage Therapist before treatment.
(Adapted from the RMTAO)
---
Your nutrition needs change during pregnancy and these changes may seem overwhelming during an already demanding time. Often food cravings and aversions during pregnancy can make it difficult to get the proper nutrition you need to support your growing little one, our holistic nutritionist can give you alternatives to ensure that you are consuming the nutrient dense foods you need. You don't have to navigate these changes alone, we can help you make these changes as well as helping you eat healthier in general.
Infants also commonly have intolerances to certain foods, this can even effect a nursing mom and what she is able to consume. Our holistic nutritionist can assist you to cut out these foods from your diet as well as using BioEnergetics Intolerance Elimination (BIE) to help you and/or your little one to control the symptoms associated with these intolerances.
---
Bringing a new baby into the family can be challenging at the best of times. It is natural for new parents to experience mood swings, feeling joyful one minute and depressed the next. These feelings are sometimes known as the "baby blues," and often go away soon after birth. However, some parents may experience a deep and ongoing depression that lasts much longer. This is called postpartum depression.
Postpartum depression may start during pregnancy or at any time up to a year after the birth of a child. Depression is a mental illness that affects a person's mood—the way they feel.
Signs of depression include feeling sad, worthless, hopeless, guilty, or anxious a lot of the time. Some feel irritable or angry. People lose interest in things they used to enjoy and may withdraw from others. Depression can make it hard to focus on tasks and remember information. It can be hard to concentrate, learn new things, or make decisions. Depression can change the way people eat and sleep, and many people experience physical health problems.
If you think you may be experiencing post partum depression you should seek support. Our Registered Psychotherapist and Canadian Certified Counsellor may be able to help.
(Adapted from the CMHA)
---
Swelling of the hands, feet, legs, fingers and face is common during pregnancy, especially as you approach the end of your pregnancy. While oedema is not harmful, it can cause discomfort. Reflexology treatments during pregnancy can help decrease this oedema as well as foot pain associated with normal weight gain during your pregnancy. It can also help with relaxation, improved mood and better sleep. Our Registered Reflexologist does special sessions geared specifically to pregnant women.
---
During pregnancy we are so limited as to what we can take to deal with symptoms we are experiencing, so natural options are a great place to turn if you haven't already been using them in your everyday life. Homeopathy is a safe and effective alternative for the reduction of many symptoms experienced during pregnancy. There are many remedies to help with morning sickness, haemorrhoids, labour pains and breast milk supply to state a few. Homeopathic remedies are also a safe solution for babies suffering from conditions such as jaundice and colic.
---
As you get further along in your pregnancy you may find reaching your feet to be quite the chore! Our
Chiropodist does routine nail and callus care that can help get you through that difficult time both before and after baby comes. He can also address biomechanical imbalances that are causing pain or postural imbalance with the use of custom orthotics. These changes may become more prevalent as you progress in your pregnancy.
---
Pregnancy: Stress & Anxiety
As amazing of an experience that pregnancy is, it can also be a stressful one for both parents and can come with a lot of anxiety about the unknown. Many of our services are very effective in helping to reduce stress and anxiety for the expecting mom but also for other parents that may be anxious about the new little one's arrival. Massage Therapy, Reflexology and Reiki are all effective options for reducing stress and anxiety.
---
CLASSES
Innate Post Partum Care: The 4 Essentials of Postpartum Healing
(Offered by: Leslie Switzer)
The focus of this informative class is to educate women, families and the wellness community with time-tested postpartum wisdom to support women's long-term health and vitality.
* Register for a class or learn more about Leslie at joyfulfourneys.ca or switzer.leslie@gmail.com